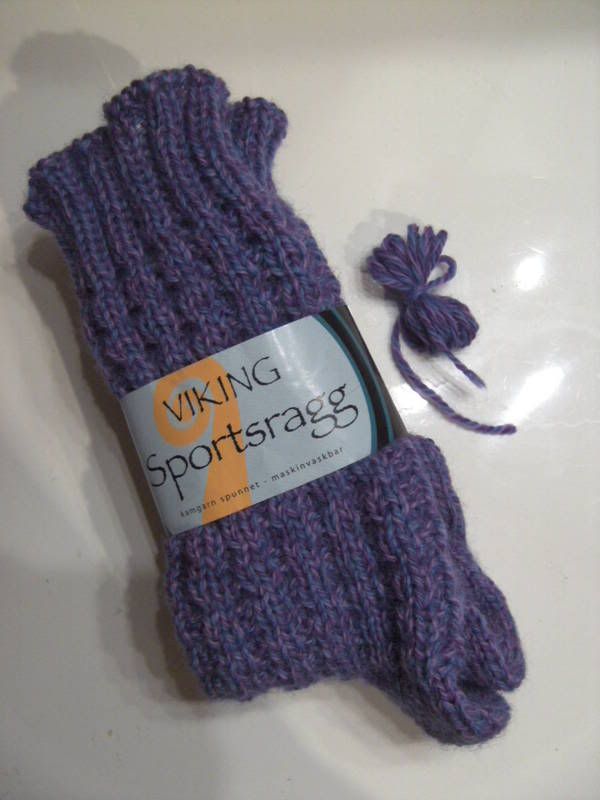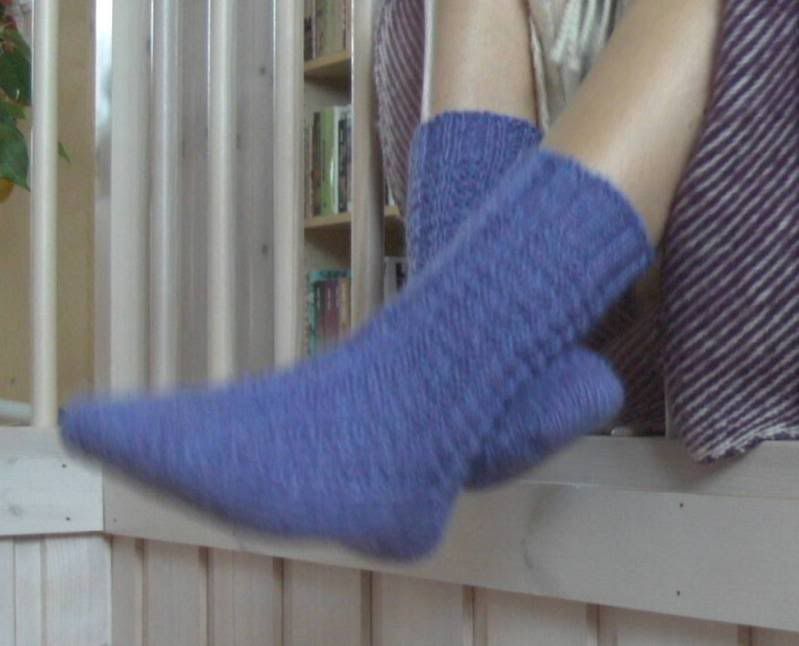 My grandma (dad's side) is unfortunately not feeling well atm, so I decided to knit her some comfort socks. And of course they had to be purple, as that's her favourite colour!
I bought yarn for two pairs, Viking garn Sportsragg (plied purple and blue) and Viking garn Frøya (really soft beautiful purple).
I decided on the
Blueberry Waffle Socks
for the Sportsragg, as the pattern is not to busy for the colours of the yarn. I started following the pattern cuff down, but it turned out a bit loose, and I didn't like the look and fit of the heel. So I frogged it, and used the
Universal Toe-Up Sock Formula from Knitty
, with the waffle rib.
Pattern:
Universal Toe-Up Sock Formula
/
Blueberry Waffle Socks
Size: 44 sts / about shoe size 37 (tight fitting)
Needles: 2.5 mm for toe, heel and cuff rib, 3.0 mm for foot and leg.
Yarn: Viking garn Sportsragg, 100 grams of colour 589
I'm really happy with how they turned out. I liked working with the yarn. I have a skein leftover, as the LYS lady said I'd need 3 for a pair. I used almost exactly 1 skein for each sock, of course it's easier when they're toe up.
I also have 4 skeins of gray, that I'll eventually use for knitting tall/kneesocks for myself, also toe up, but probably plain rib.
I'm considering the
Wyvern socks
(
ravelry
) or maybe these
DROPS socks
(
ravelry
) for the Frøya yarn, but that'll have to wait for a while, as two fingers on my right hand have gone numb from the dpns...
Really hope she'll like them! They'll be in the mail tomorrow before I leave for the airport, going home.