I am devastated! I want to cry!! My lovely, kid mohair bolero felted in the wash! Wool cycle! Cold water!! How is this possible??!
I guess it's bound to happen to every knitter sooner or later, but I have always been really careful. I wore that thing A LOT :( Now it will probably fit a four year old, and as I don't know any four year old girls - I have no idea what to do with it...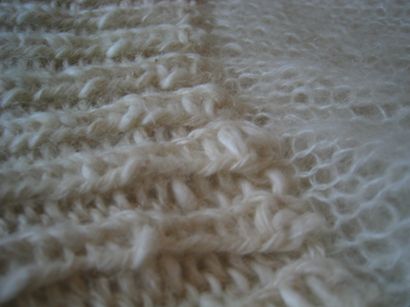 It was so light. So soft!!
On the bright side - nothing happened to my second hand, one of a kind Japanese kimono, that was in the machine with the bolero. That would probably have turned my hair white on the spot.