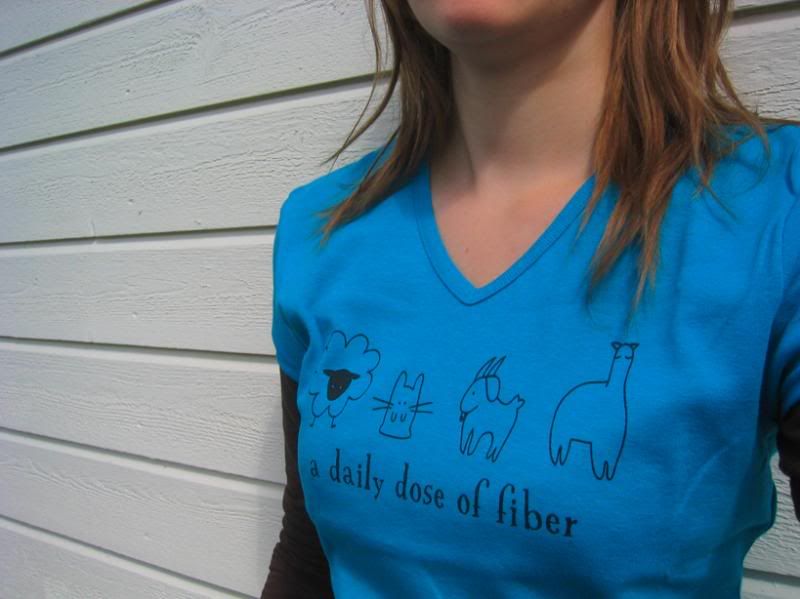 I got my order from Ravelry today, a
Hanes Women's Daily Dose Tee - Animals
and
a button pack
. I had hoped to get it today, as I'll probably go to the
Stitch'n'Bitch Oslo
meeting tomorrow, and I wanted to wear it then, especially the 'My name is' button, of course.
I have been on holiday at our summer cottage in Kragerø (South-Eastern Norway), I will post pictures from my new camera (got it from my Dad as a Bachelor Degree-present!) when I'm back in Copenhagen. Until the end of the week I'm staying at my Dad's house.
I haven't knit much, as it has been too hot. But when I go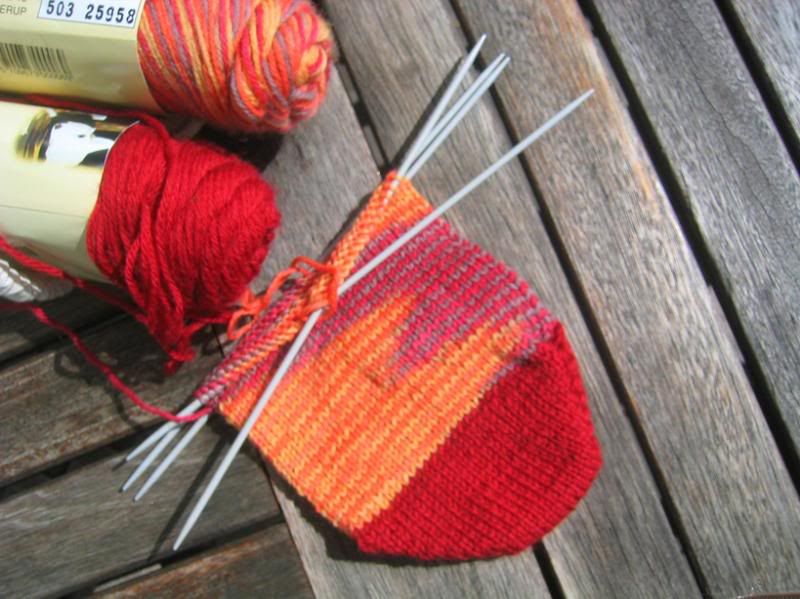 t tired of reading tabloid newspaper, I simply HAD to knit something. I had brought arwetta sock yarn to make
toe-up socks from Knitty summer 06
, but the needles are in use for the tabi socks, that I also brought, but realised that it's been too long since I knit them I don't remember exactly where I was, and my notes unfortunately weren't good enough...
So I got myself a new set of 2.5 mm dpns, and started knitting the socks about a week ago. I had to redo the short row toe several times, but finally got the hang of it. I haven't gotten very far yet, but my Grandma, who was also staying in Kragerø, thought they look promising, and wanted me to knit a pair for her :)