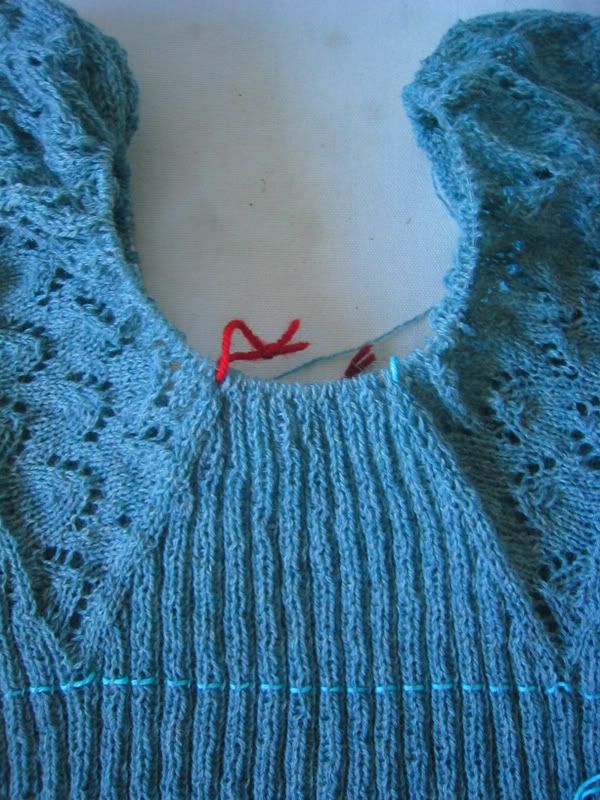 I have been knitting a lot on my Serafias Vinter lately, I was stuck for a while not knowing when to finish the rib - the pattern said to knit rib with maximum one skein of yarn - but at 18 cm I still had half a skein left ad didn't really know how to continue. I talked to the designer, who luckily was able to help me out. After I was done with the ever-lasting rib the project has been so much more motivating, I can really see it growing now! I usually only manage about 3 or 4 rows during a movie - but as the rows are getting shorter, they are fortunately also getting quicker, I have about 30 rows left now, I think.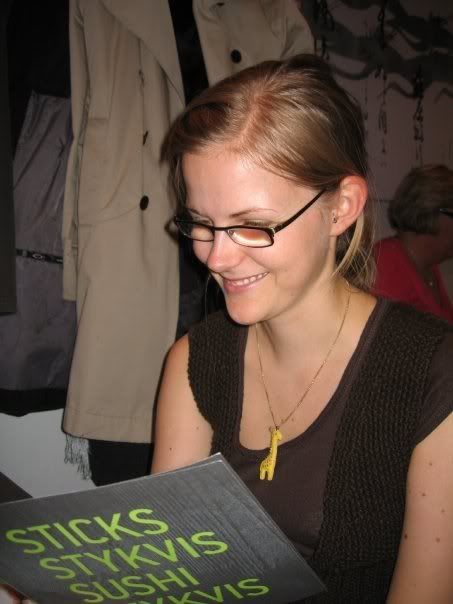 And I was wearing my brown vest out on Friday, sushi night with friends. Enjoy the action shot!
The necklace I am wearing was custom made for me by Henriette Hastrup. It was a bachelor degree present from my boyfriend!