Today I finally got to try dyeing some yarn with Kool Aid, that I bought
here
a few months ago.
I have had a hard time deciding what yarn to dye and how to dye it -what kind of colourrepeats and so on. But I decided just to jump in today... :)
I started out with some light blue Gjestal Superwash Sport that I was bored with the colour of. I used Cherry (red), Grape (purple) and Berry Blue (blue), but I mixed them a bit with each other to get a more suitable colourway. I wound the yarn, one skein at the time, around two chairs placed 246 cm apart (I measured afterwards, it was just the lenght of the livingroom).
Here is the wound yarn, soaking -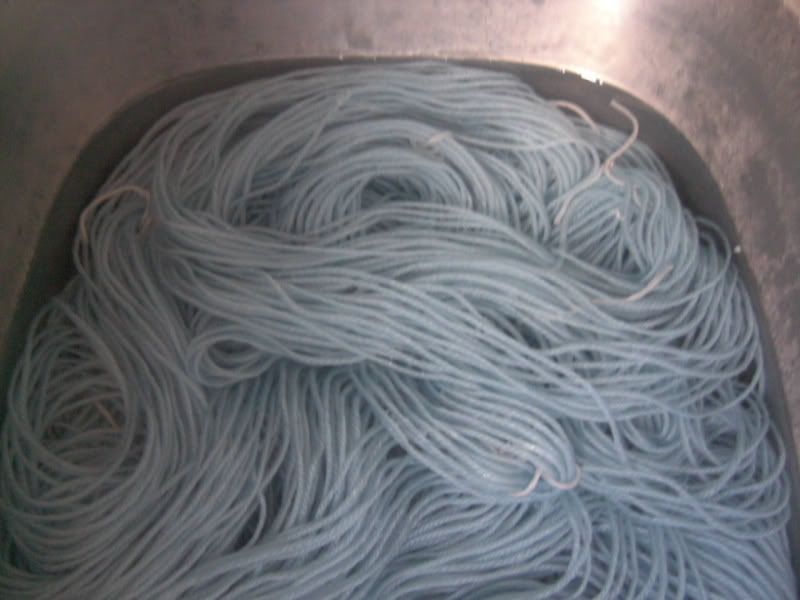 Then I put one third of the looong skein in each colour -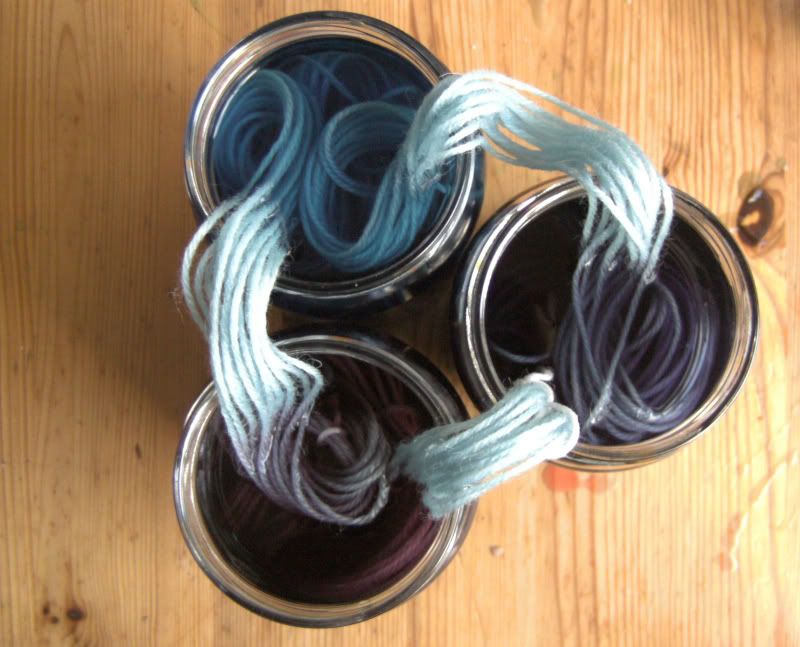 In the microwave -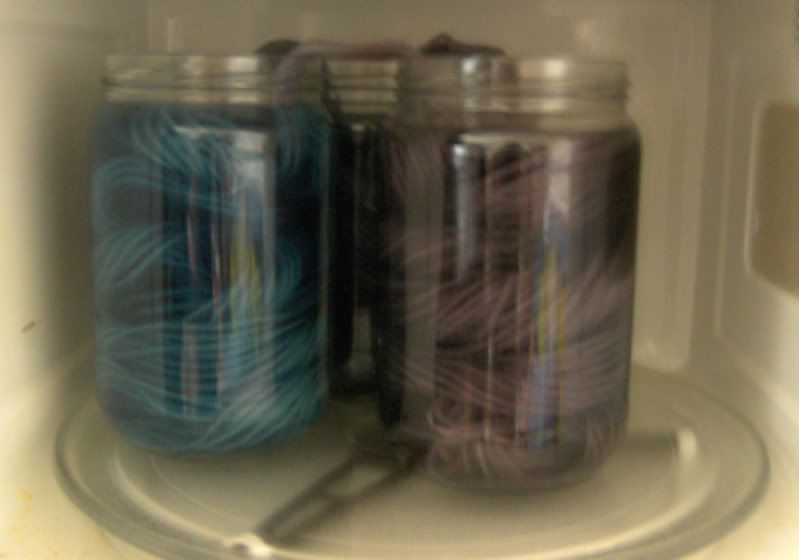 The first colourway (one skein) -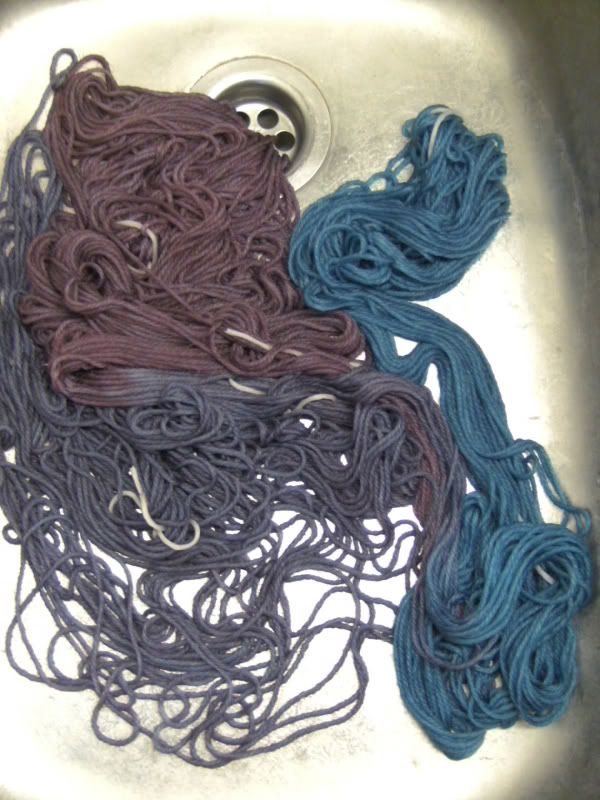 And the second one (two skeins) -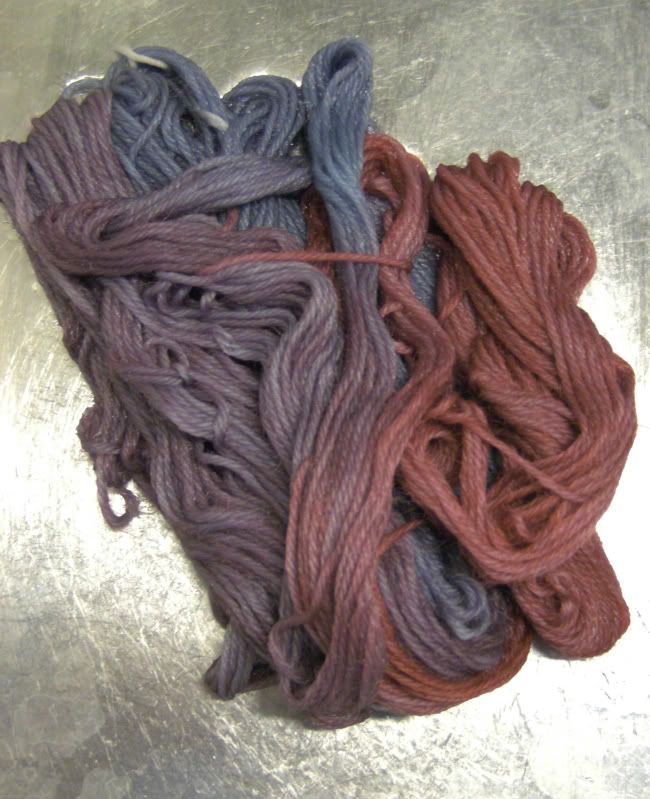 I like the second one the best, the colours blend more. I think the blue got a little too bright in the first one. It might look fine knit up, though.
The yarn will be drying overnight, and I will try and post pictures of the final yarn as soon as possible!