As promised, here are the finished skeins from my first yarn dyeing experience. I'm quite happy about the result, and looking forward to see how the yarn looks when I knit with it. I'm thinking baby cardigan or possibly a blanket. Or something entirely different...
The first colourway, the one with blue in it -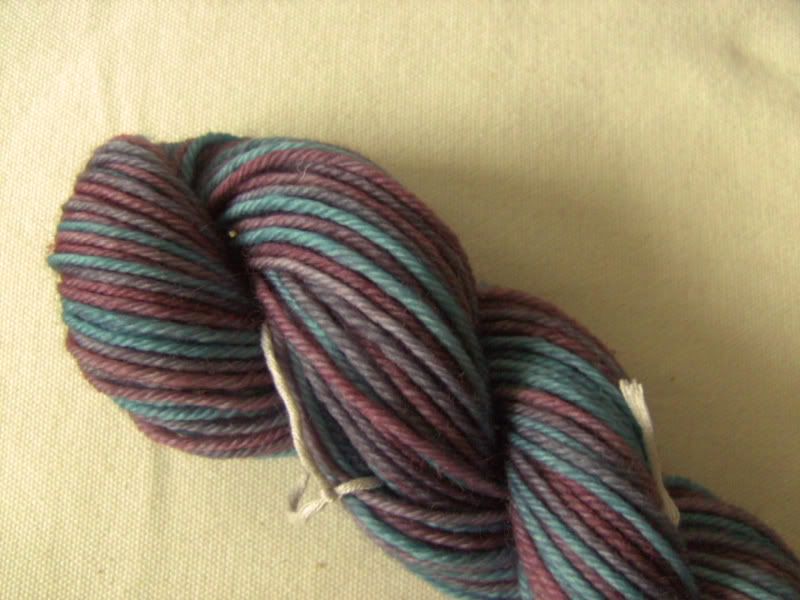 The two other skeins were kind of supposed to be the same colourway, but the red is a bit brighter in the last one -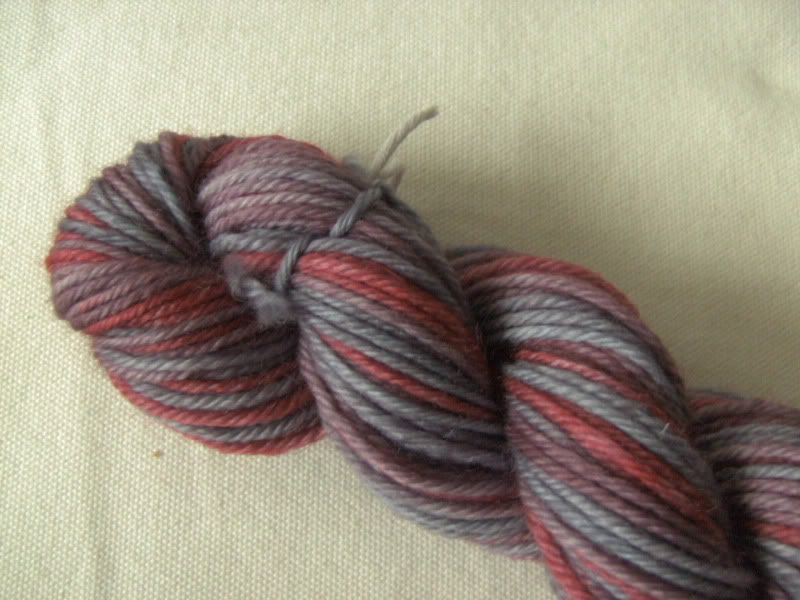 And all three skeins -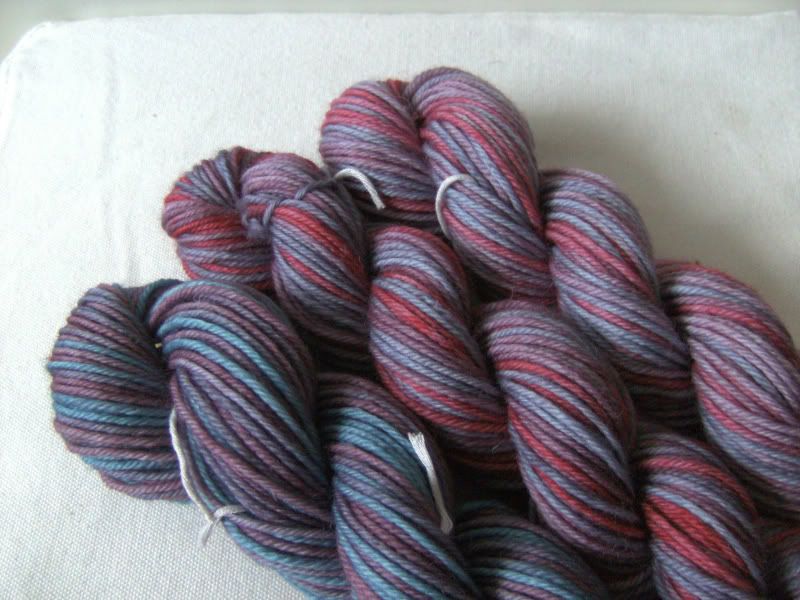 What do you think?
The process pictures from the yarn dyeing are
here
.